MEDI-CAL PLANNING FOR YOUR FAMILY FUTURE SELF LEGACY INTEGRITY TOMORROW
Planning for the future never stops no matter how old you are. At Elder Law Services of California, we understand that preparing for the death of a loved one, or figuring out how to get long-term care for your family members can be a difficult and somber topic. However, protecting a loved one's assets can provide a peace of mind and sense of security that will leave your entire family at ease. Our attorneys specialize in Medi-Cal planning and asset protection for those family members who are entering the "Golden Years" of their lives.
what is medi-cal planning?
Medi-Cal planning is the process of protecting, purchasing, transferring and/or liquidating a person's assets to help them qualify for Medi-Cal benefits. Medi-Cal will cover the cost of a skilled nursing facility for long term care, prescription pills, physical rehabilitation and many other costly health services. Health care can quickly eat up a person's life savings and add undue stress to an already difficult and stressful situation. At Elder Law Services of California, our goal is to ease the process of aging by helping to protect assets and qualify people for the medical care they deserve.
Just because a person has assets or savings does not disqualify them from receiving Medi-Cal. Due to changes in federal laws enacted in 1996, almost anyone can be approved under Medi-Cal's eligibility tests. Our team works within the Medi-Cal rules to help qualify 99.9 percent of our clients. The planning and qualification process may be different for one individual to the next, as it depends on your own personal set of circumstances and objectives. However, our team will formulate a plan to get you qualified without having to "spend down" your assets and savings accounts. 
What! You mean I can Save Money?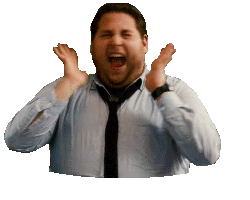 Alright! So then Why should I use elder law services of California, aplc?
Medi-Cal rules are very complex and change every year. An improper transfer may result in an ineligibility period of up to 5 years. The most prudent way to qualify for Medi-Cal is by consulting with a qualified professional before attempting to start the process yourself. Protecting your assets can be one of the most important things to do during old age and our team of qualified experts is here to help.
We are here to protect YOU & Your family
If you are interested in learning more or getting the Medi-Cal qualification process started, give us a call at (855) ELDER LAW for a FREE consultation today! Our team of expert Medi-Cal attorneys are ready and waiting to help you with a plan for the future.
Contact Us with your questions